Instant Admit Decision Days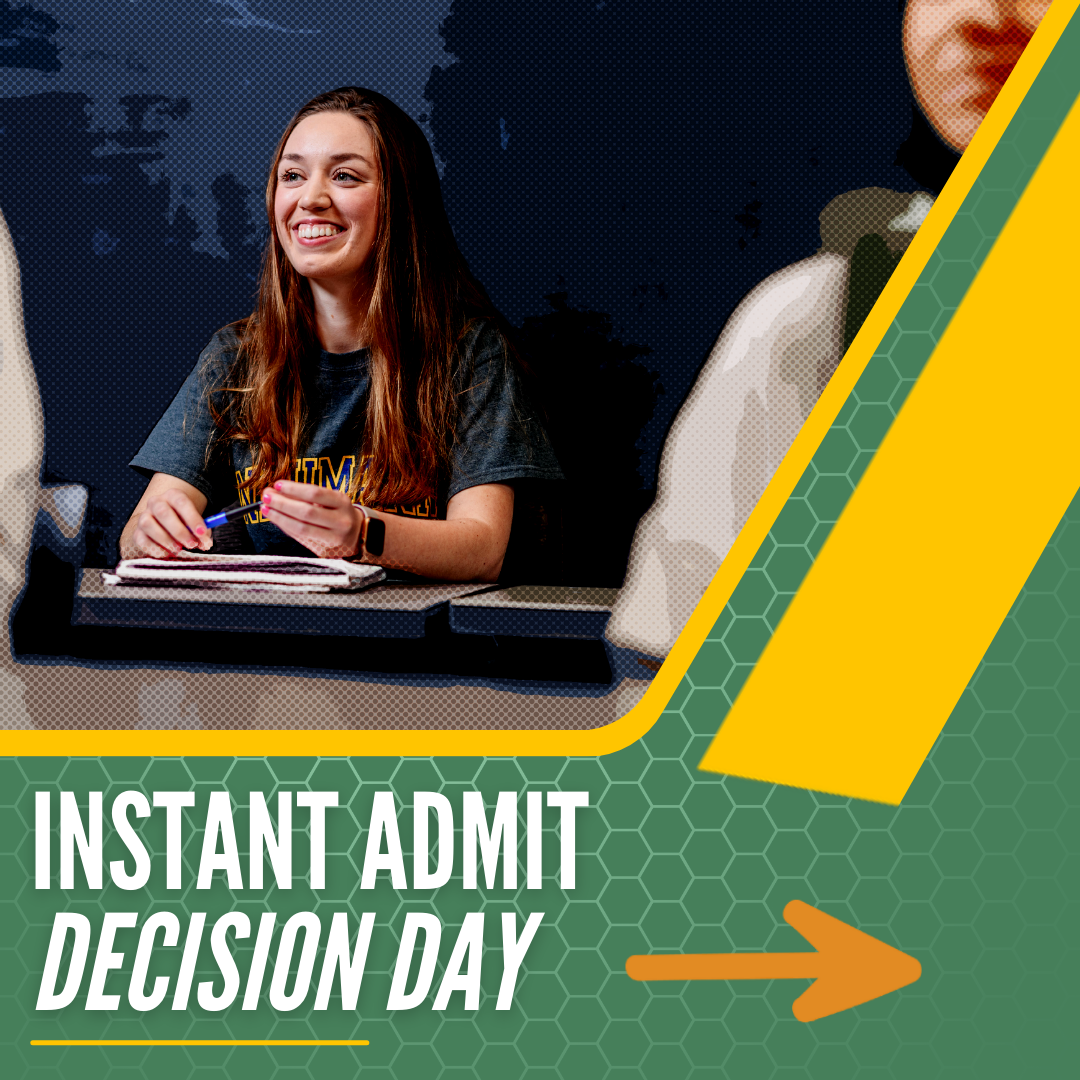 You are invited to campus to receive an Instant Decision on your college application! 

How exciting to find out the decision while you are here.  Students are asked to apply beforehand and send an unofficial copy of their transcripts to our office (email to neumann@neumann.edu).  Students can also apply while on campus if they bring an unofficial transcript with them, though this might take a little longer.
Each Session will consist of:
Meeting with admissions staff to discuss application and decision
Opportunity to sit at a computer and apply in person
Student-led campus tour
*At this time, visitors will be asked to complete an online health check form and wear a mask while inside buildings
The event will last between 20-120 minutes.
Students can choose what they do during the event. Take part in one session or all sessions!