NU Knight Day for Admitted Students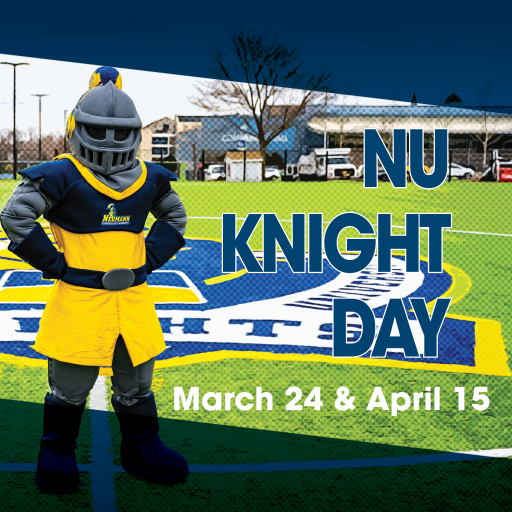 Visit Neumann and Discover all that awaits you as a future Knight. Explore campus, attend sessions, talk with community members and current and future students, and most importantly Commit to Becoming a NUKnight!
Sample Schedule of the day:
Campus Tours
Welcome from Dr. Domes, president of Neumann University
Featured Student Speaker
Academic specific sessions
Lunch on Campus
Involvement Fair
Financial Aid Appointments
Deposited students will receive a special gift from Neumann University.  They also receive early access to their NU ID, Orientation information, Housing information, Class Schedules, and advanced selection of preferred summer orientation date. 
During the day, you will have many opportunities to take home Neumann swag and special prizes.  Deposited students are entered into unique contests for specialty awards!
---
Choose your NU Knight Day below:
REGISTRATION NOTE: To register for any event, you must first log-in.  Students need to use the email and password created with their application.  This will allow for a quick, pre-filled registration process.  For family members completing the registration form for a student, you will need their email address and password.  All information in the registration form must be for the admitted student.  If you lost your log-in information, email neumann@neumann.edu or call 610-558-5616.
---