Select from a variety of event offerings to fit your needs. We offer different types of on-campus events and virtual experiences. Reserve your spot today!
---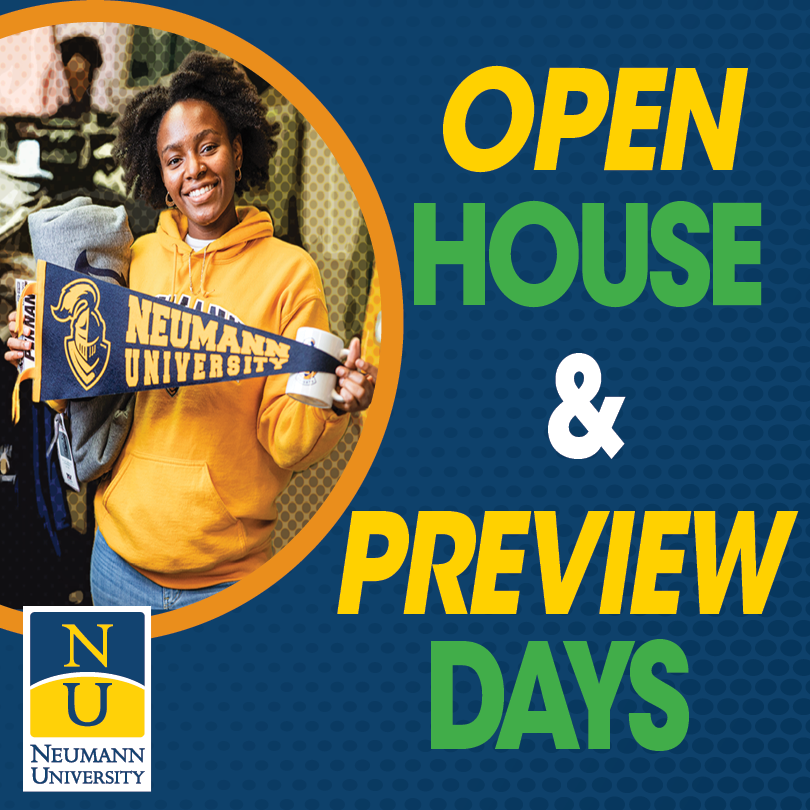 Open Houses and Preview Days are where you will learn about Neumann University's academic program offerings, campus life, and professional internships. Tour campus with our Neumann Navigators, and meet with members of the campus community. This is college as a Neumann Knight!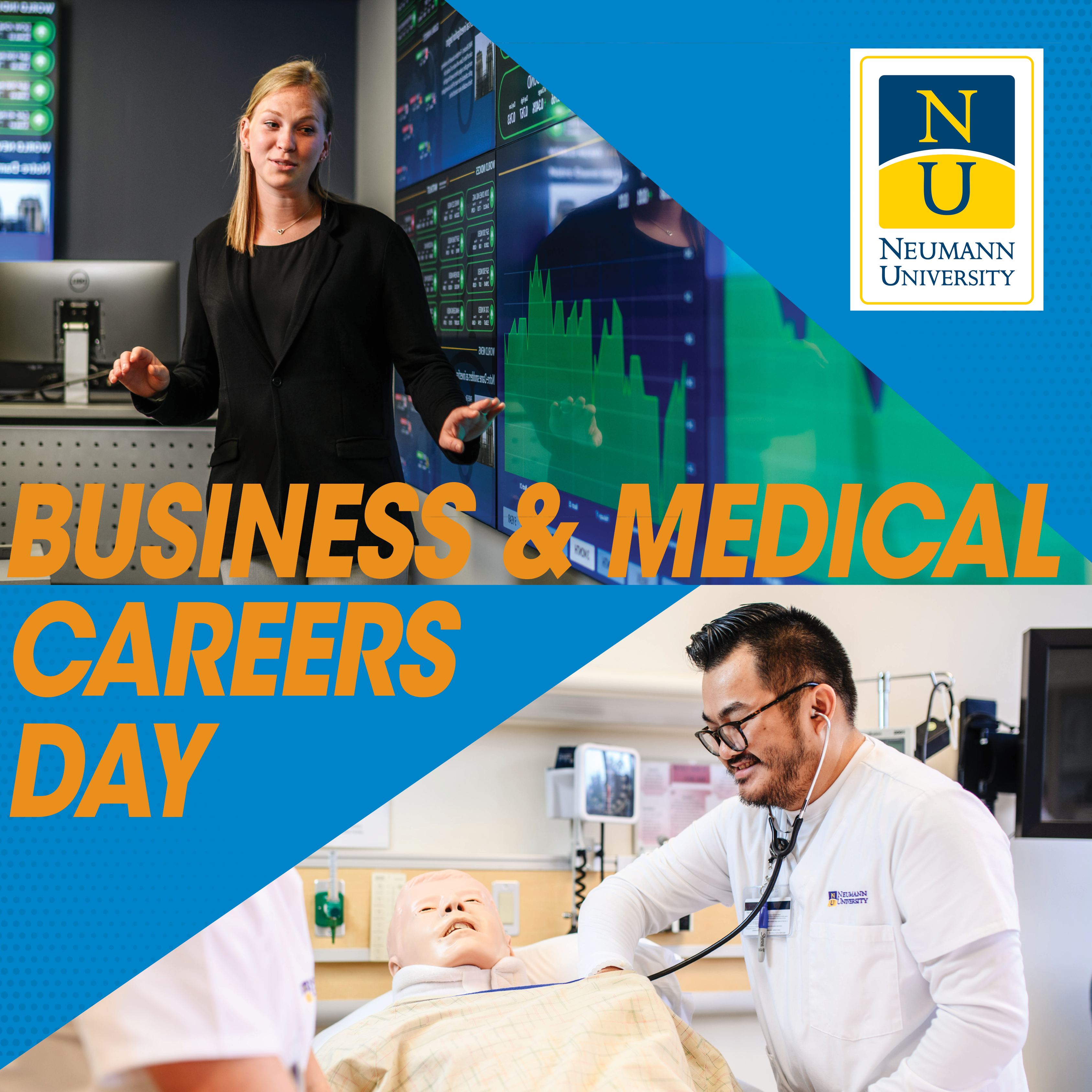 Our Business and Medical Careers event allows you to explore our many majors focused on the business and health professions. This event will features presentations on all programs by our faculty and tours of all lab spaces. By the end of the day, you will have a better idea of which field of study is best for you!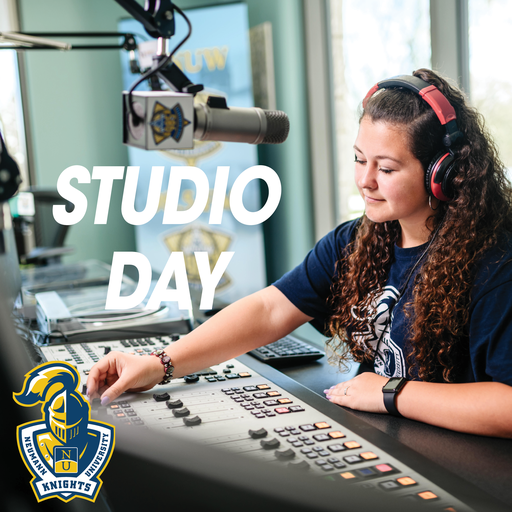 Studio Day brings you to our state-of-the-art radio, television, and editing studios modeled off leading industry standards.  Our students use this equipment every day and find that when they enter internships and jobs, they are already more advanced in their training than their peers.  During Studio Day, we turn our studios over to you!  You will have the opportunity to play and learn in our Television and Radio Studios!  Come learn from our award winning faculty and students.  Literally see yourself at Neumann University!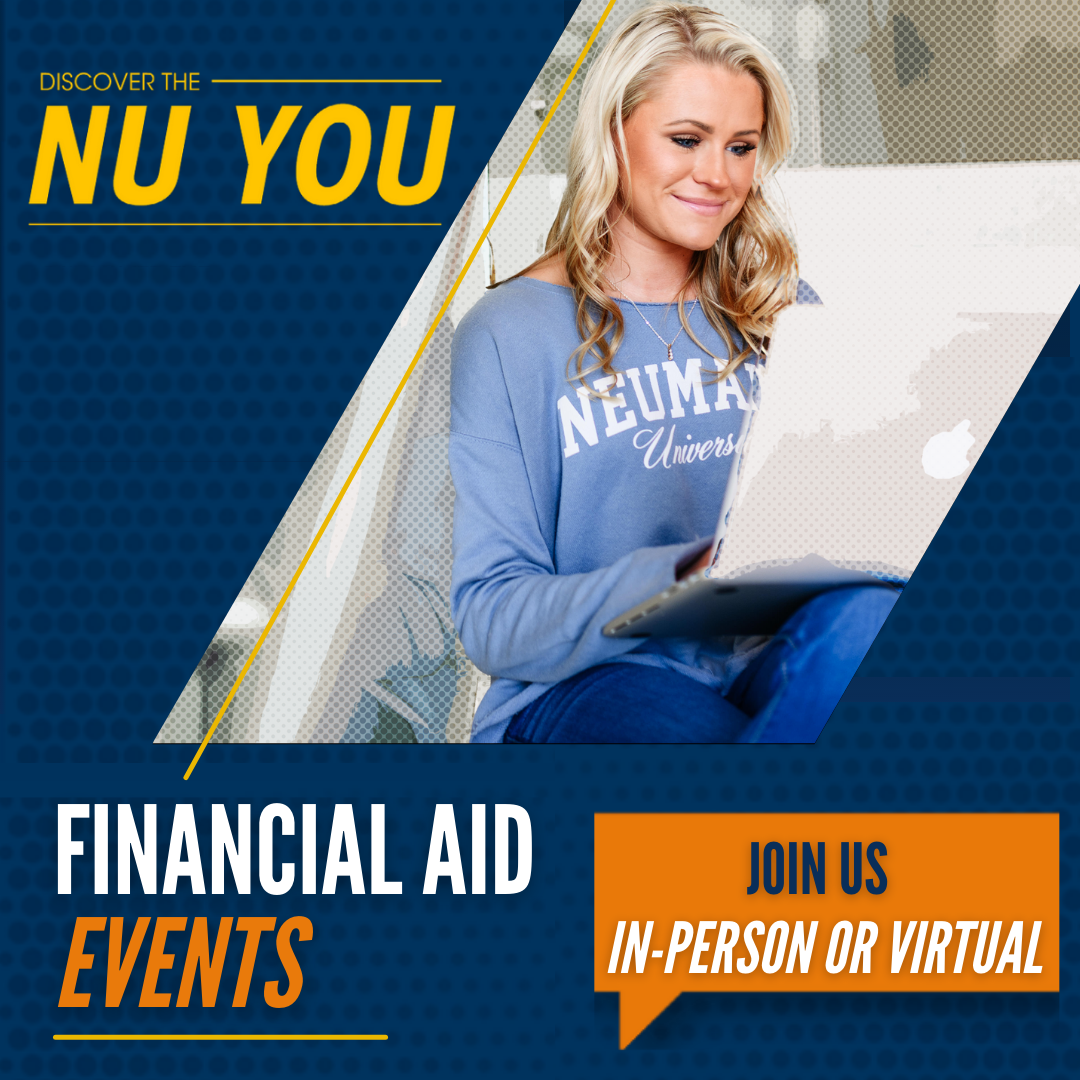 Financial Aid Events are for all prospective students looking to learn more about the financial aid process.. Sign up for a time to come to campus, sit at a computer, complete your FAFSA, and ask any questions you might have from our financial assistance staff!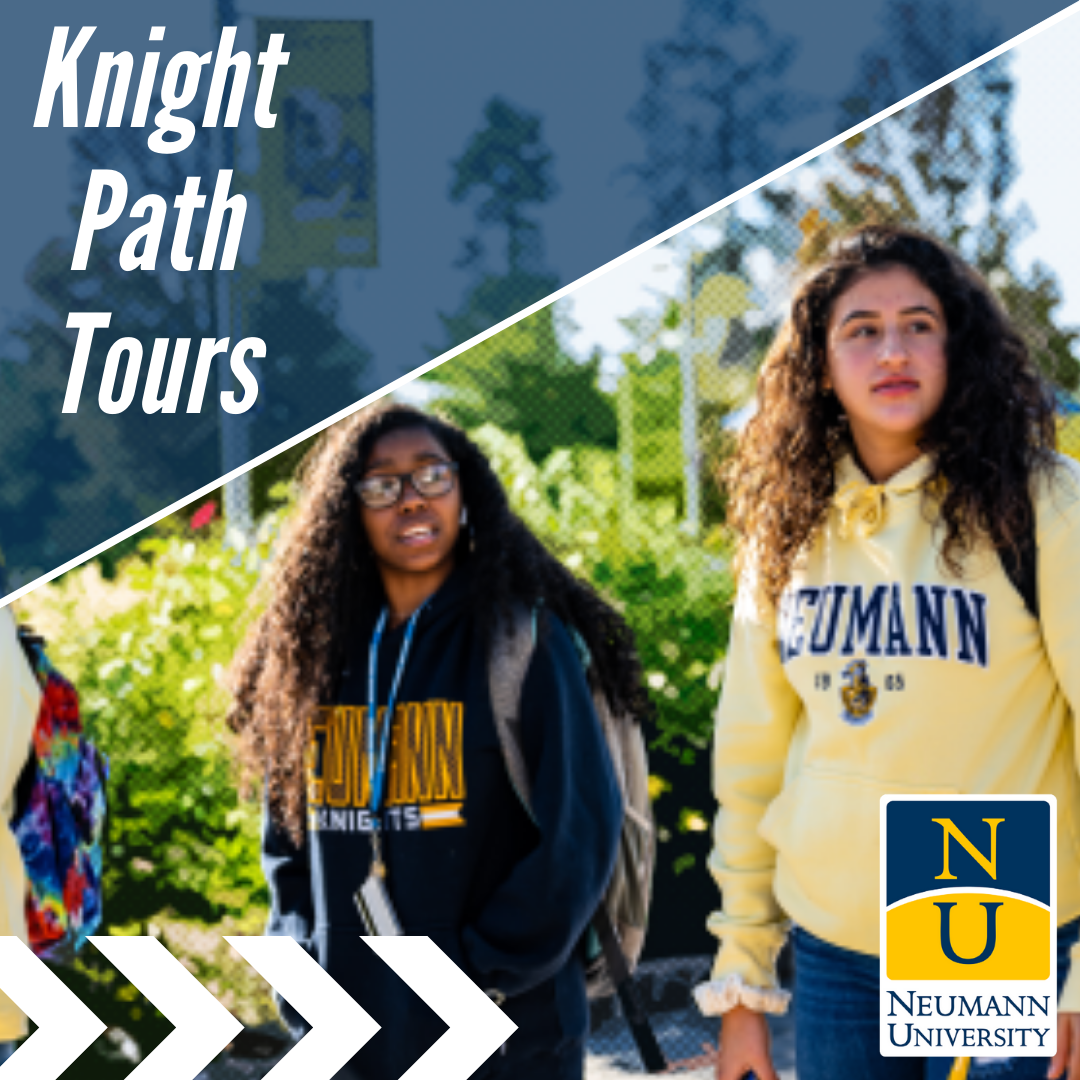 Knight Path Tours are for all prospective students and include a walking campus tour. Visits are available most weekdays - check out our calendar for availability.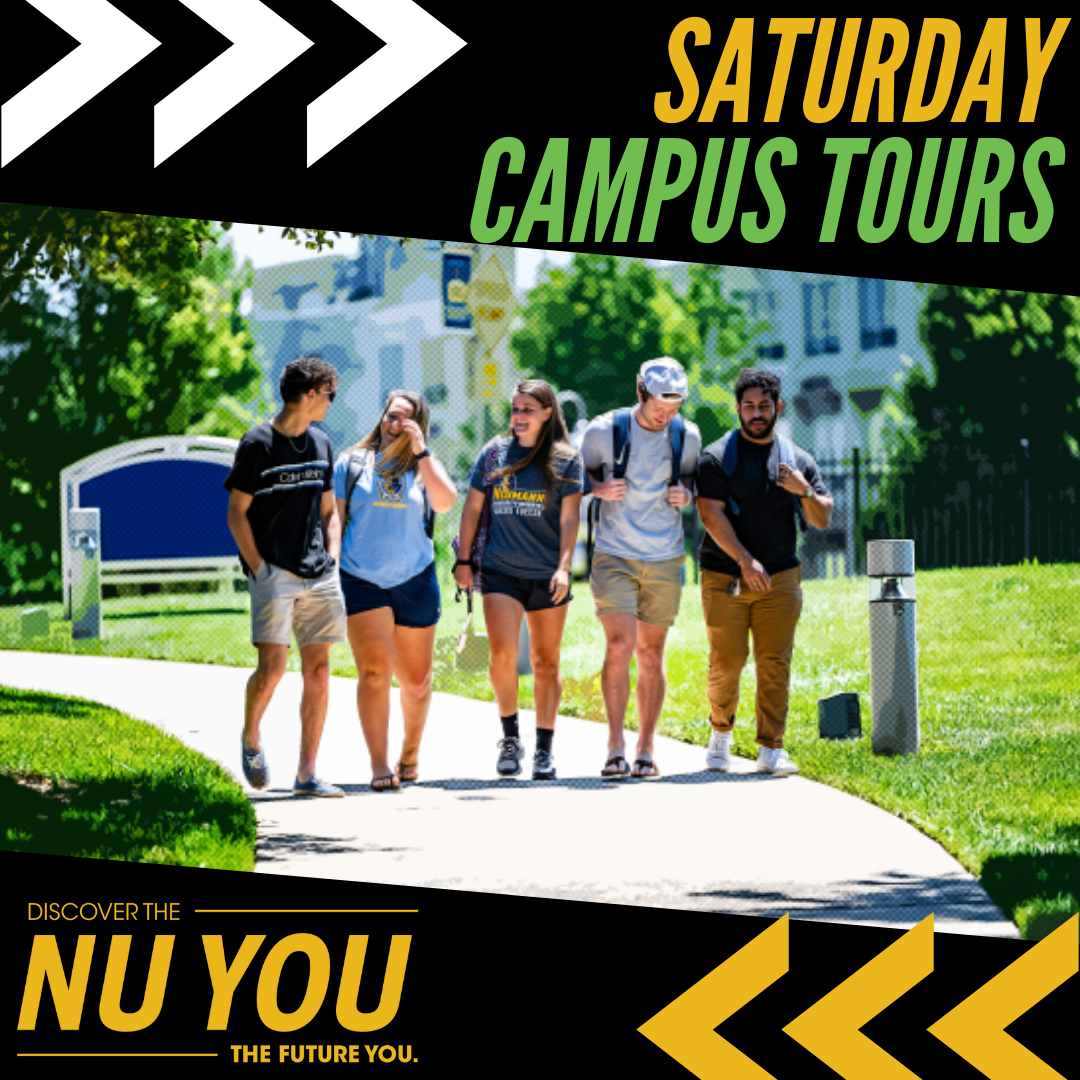 Saturday Visits are for all prospective students. Come visit our beautiful campus and learn more about Neumann University! Your visit will include a student-led tour with our Neumann Navigators and an information session with our Admission staff. Saturday visits are available on select Saturdays every month.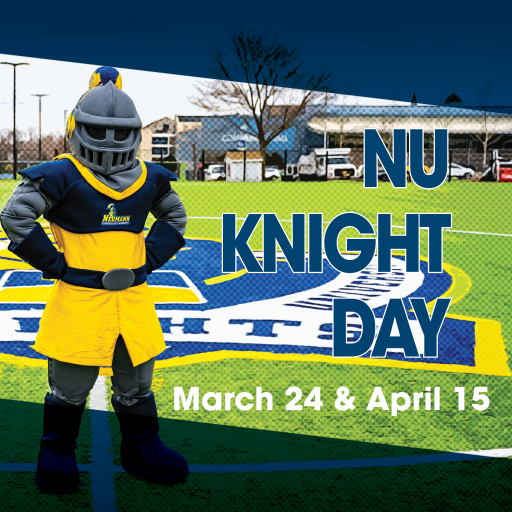 NU Knight Day is an opportunity to visit Neumann and Discover all that awaits you as a future Knight.  Explore campus, attend sessions, talk with community members and current and future students, and most importantly Commit to Becoming a NUKnight!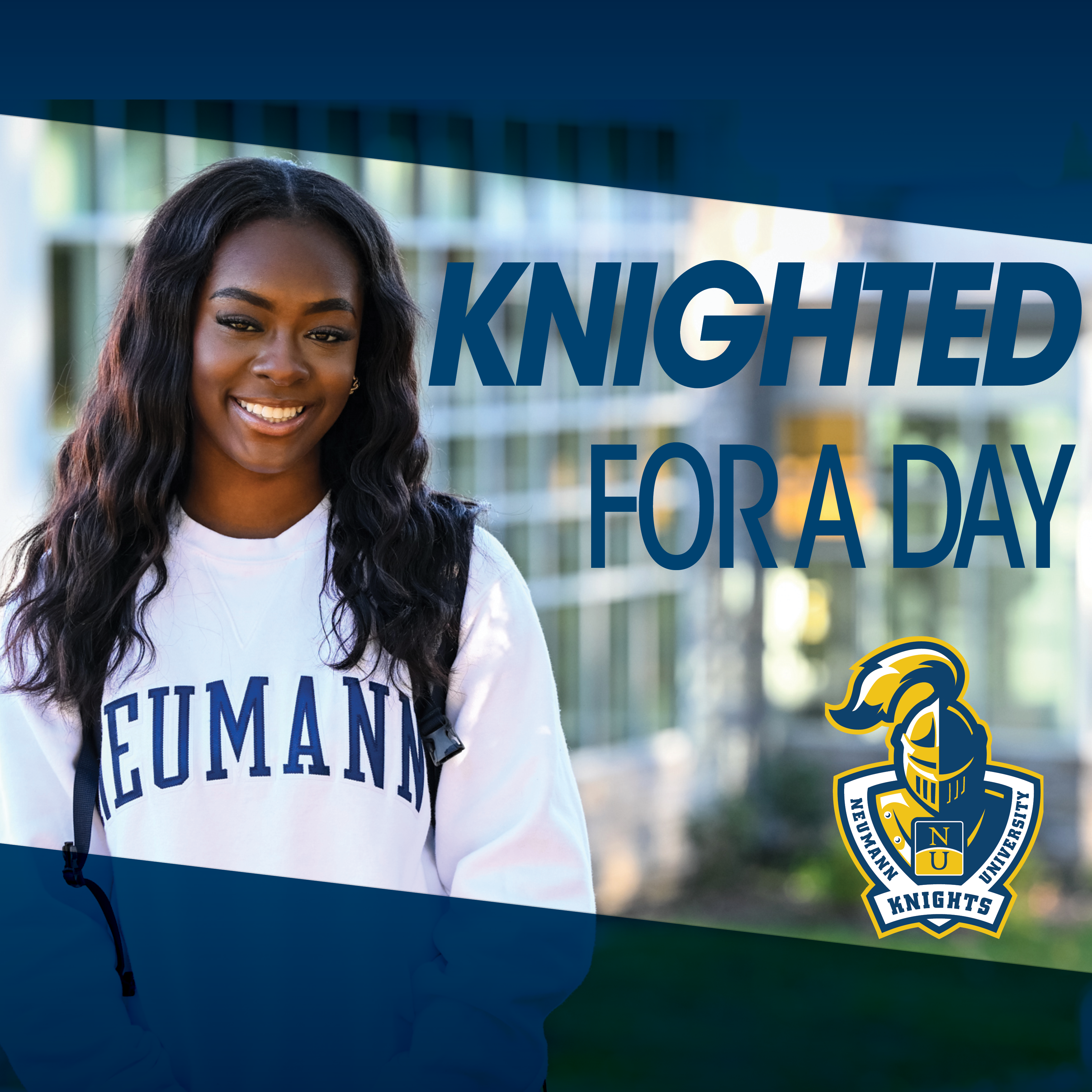 Knighted for a Day is an event where you can create your own day at Neumann University!  Select the class or classes you want to attend and tell us what other pieces you want to experience while on campus.  We will build your schedule for the day, based off your areas of interest.